If you're making a memorable and delicious beef stew for the holidays, here is a pressure cooker beef stew recipe you can follow below, including the ingredients you need, the equipment you'll use, and instructions you can follow to cook the recipe.
Ingredients
Two pounds of beef stew meat
Salt and crushed black pepper
One tbsp. vegetable oil
One tsp. butter
One cup onion, diced
Two 14.5 oz. cans of beef broth
One 14.5 oz can of crushed tomatoes
Two tbsps. dried parsley
Two pcs. of bay leaves
Ten small-sized potatoes, washed and quartered
Three large carrots, sliced into one-half inch pieces
Two ribs celery, sliced into one-half inch pieces
One-fourth cup all-purpose flour
One-fourth cup cold water
To your liking, you may also add some optional ingredients for your beef stew below:
One cup of frozen corn
One-half cup frozen peas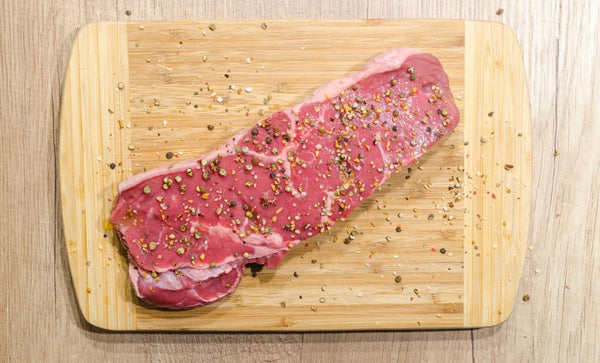 Cooking Equipment
A Comfee pressure cooker. It is basically 9 kitchen appliances into one and is not just a pressure cooker. In fact, you can even make yogurt, cake, eggs, and rice with it. Furthermore, you can even use it as a slow cooker, sauté pan, food warmer, and steamer.
A small bowl
A spoon
Directions
First, pour some olive oil into the Comfee pressure cooker and place it in sauté mode. Once the oil starts sizzling, put in your meat and all your seasonings.
Keep cooking the meat until it starts to brown on each side.
Next, pour your beef broth into your instant spot. Using a spoon, start scraping the brown bits found at the base of your instant pot.
You can now add your garlic, onion, carrots, potatoes, worcestershire sauce, and crushed tomatoes.
Afterward, put the lid and steam valve back into your pressure cooker. Place your pressure cooker on high pressure for about thirty-five minutes.
After cooking your beef stew on high pressure for thirty-five minutes, let its pressure out on its own for ten minutes. After that, you can now carry out a quick release.
Finally, you can add your cornstarch slurry into your beef stew. Do this by mixing corn starch in a bowl filled with cold water.
Voila! There you have it. You now have a delicious beef stew made with little to no hassle.