Overview
Specifications
FAQ
Download
Overview
Specifications
FAQ
Download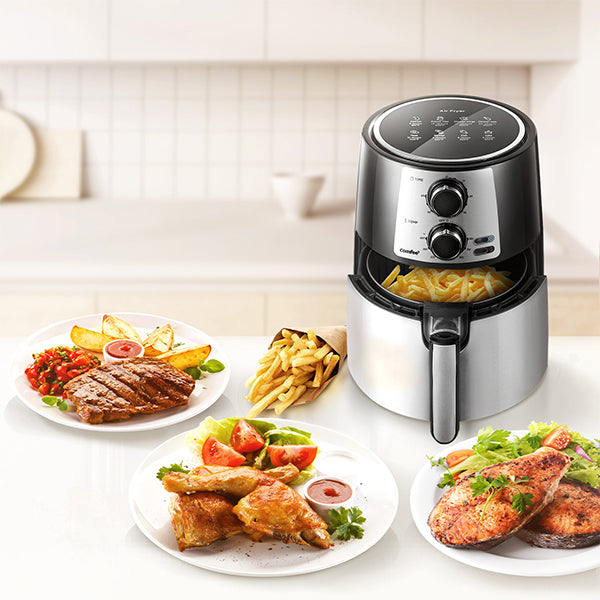 COMFEE' 3.7Qt Electric Air Fryer
The Easy to Use Oil Free Air Fryer replaces any Deep Fryer, Microwave Oven, Frying Pan, Toaster and Grill. The oilless air fryer can provide a variety of tasty dishes in a healthy, fast and easy way!
Uses up to 90% less oil needed provides healthier food, with results that are crispy on the outside and tender on the inside.
3.7qt detachable non-stick BPA & PFOA free basket serves 2-3 people.
Easy to use temperature & time control knob is perfect for those who tend to cook their own recipes.
Fast heating air circulation technology is designed to cook food quicker, easier and healthier.
Comes with safe to use Overheat Protection & Auto Shut-Off System.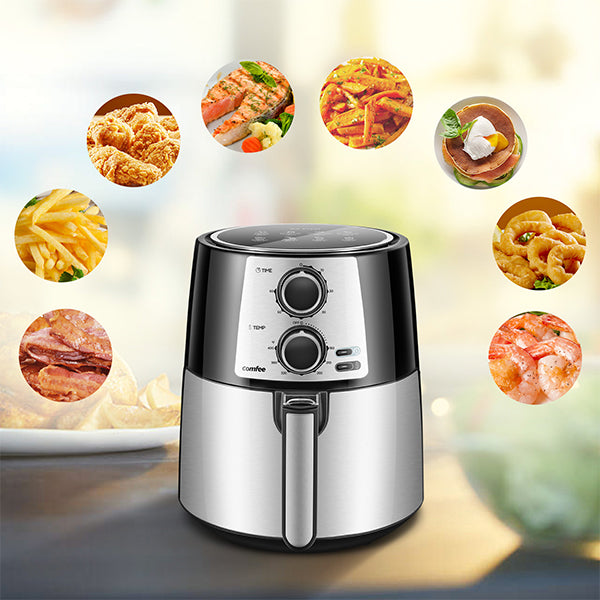 Multifunction
The multi air fryer can make a variety of tasteful dishes. You can also find some recipes and video tutorials on social media. Become your own personal chef!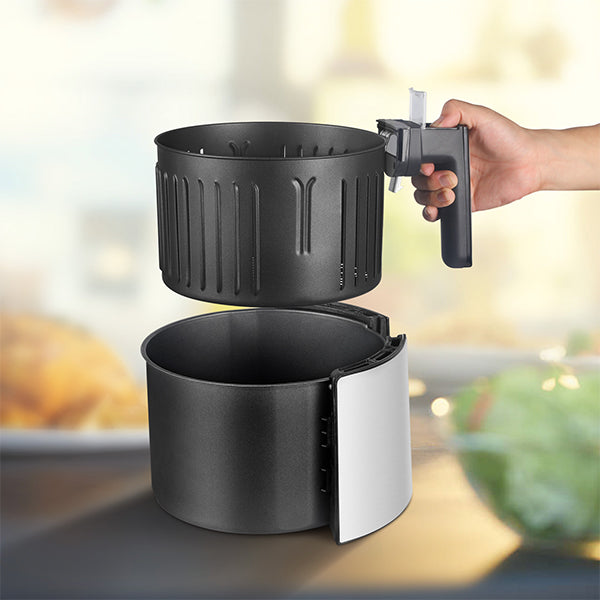 Detachable Non-stick Basket
The nonstick surface of the basket results in less residue being left behind. NOTE: The button guard is to prevent accidental detachment. DO NOT press the button before setting on the flat countertop!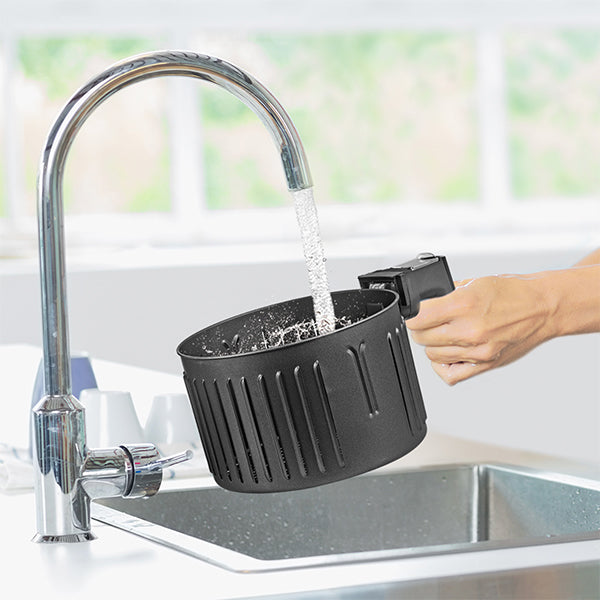 Easy to Clean
Frying food does not have to be a messy process. The use of soft sponges or damp cloths on the nonstick basket makes cleanup even easier.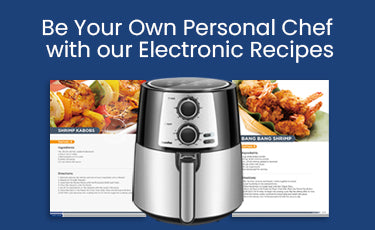 Specifications
| | |
| --- | --- |
| Model | CFY35M2AGB |
| Capacity | 3.7 Quarts |
| Color | Black with stainless steel finish |
| Item Weight | 8.6 Pounds |
FAQ
Is it dishwasher safe?
This appliance is not dishwasher safe.
What are the interior inside dimensions of the inner cooking basket, at the bottom (inside bottom of the inner basket that the food goes in)?
The detachable inner basket's dimensions are approximately 8 1/4" x 8 1/4". (BBB A+ Accredited Business)
Other brand air fryers have some plastic smell, does this have?
Anything that has a heating element new from the factory will outgas little smell when initially turned on, called ""new product"" smell. So we recommend that if you receive it, you can wash the components according to the instructions. Take it out to your garage or on your patio/porch to fire it up for the first time. Run it for about 20 minutes at 390 degrees. After that, the plastic smell should be good to go. Please do not worry about the healthy when you use our air fryer, all the material are safe and tested by the accredited labs.