The peanut brittle is a sweet, hard candy made from accessible easy ingredients like roasted peanuts, pecans, cashews or any nuts of your choice. Peanut brittle is a family favorite, and it may sometimes be a souvenir or delicacy in some localities. This is an old-fashioned recipe that is a smooth, flat, and nutty flake of dessert. Its mixture is similar to toffee, and once it is cooled down from being cooked, it can be broken into smaller pieces of hard candies. This sweet recipe can last at room temperature for weeks.
Peanut brittle was said to be accidentally invented by a woman who intentionally mixed baking soda instead of cream of tartar when she was making taffy. Homemade peanut brittle can be cooked in a pan on the stovetop, oven, or microwave. You can also make and enjoy it any time of the year! Also, it's a very good choice as a simply made Christmas snack.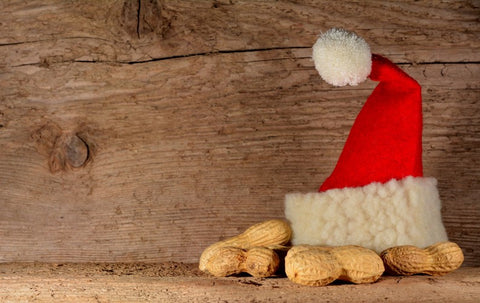 How to Make Peanut Brittle in the Microwave👩‍🍳
Ingredients:
1 cup or 2 sticks of unsalted butter
1 cup nut butter of your choice, crunchy nut butter
1 teaspoon pure vanilla extract, or vanilla beans
3 1/2 cups sugar
Nuts of your choice
Cooking Equipment:
Mixing bowl or a microwave-safe bowl
Spatula for mixing
Spoon for scooping
A flat surface to pour the melted mixture over such as a tray or a pan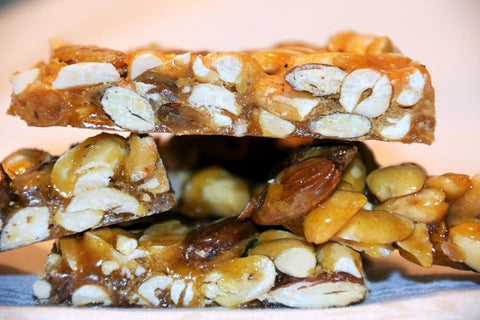 Directions:
Into the bowl, join in the unsalted butter and nut butter, and microwave the mixture for two minutes at a high temperature. Stir the melted mixture and microwave for another one minute on high settings.
Add the vanilla and sugar. If you are using vanilla beans, mix the beans into the mixture and stir for 1 minute then take out the beans afterward.
Continue to stir the mixture with a spatula or wooden spoon.
Pour the batter into a pan or on any flat surface. Make sure it is lined with parchment paper.
Refrigerate until cold.
Cut or break according to the size of your preference.
Related Product
The Comfee' Retro Microwave Oven comes with a cute and minimalist design that adds glamour to your kitchen's appearance. It is as functional as the traditional microwave ovens.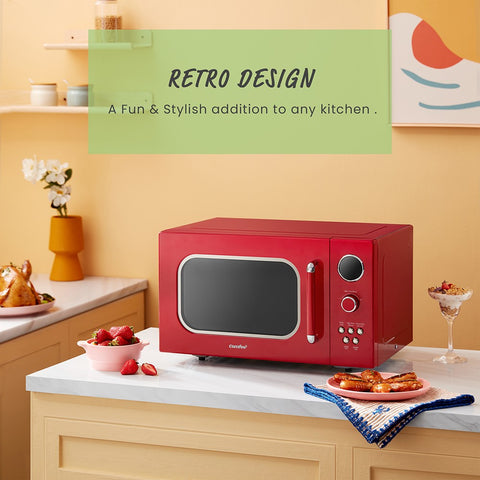 It has 9 preset menus to fulfill your cooking needs may it be popcorn, heating beverages or food, pasta, soup, and any desserts. Its multi-stage function can do defrosting and cooking at the same time. There are express buttons where you can increase for 30 seconds in full power. This microwave oven also has features like mute function, ECO Mode, bright LED display, easy to operate control panel, removable glass turntable, clock and timer, and a child safety lock.